Industry's First Double Wire Lead System
Saves time and money.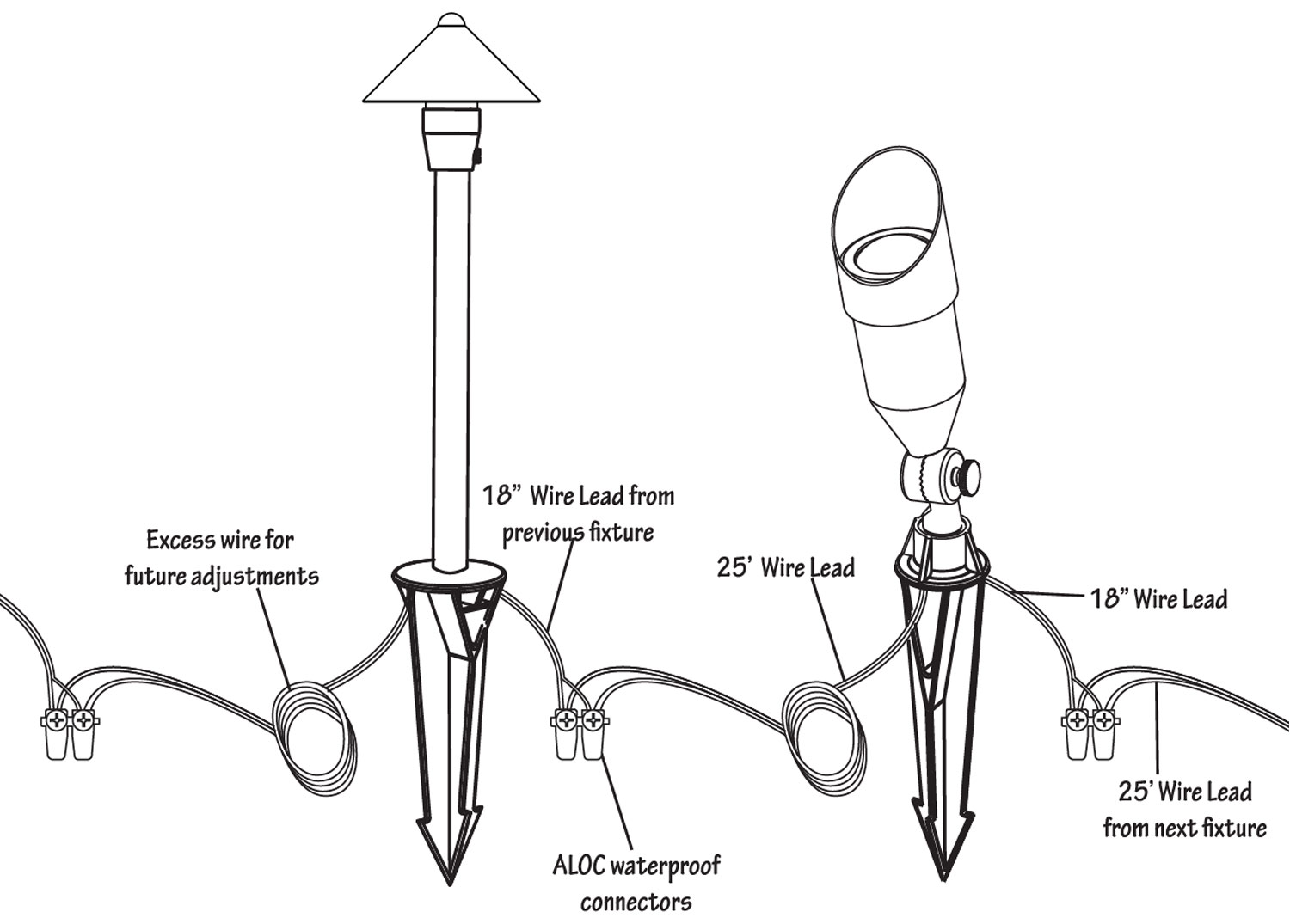 Daisy Chain Method- LED made easy by connecting the long lead of one fixture to the short lead of the next fixture.
Exclusive to Alliance since 2012, the double wire (one 25', the other 18") allows you to daisy chain wire between fixtures, up to 25' feet apart. Dramatically reduces the additional wire needed for the project.