Fixture Installation Accessories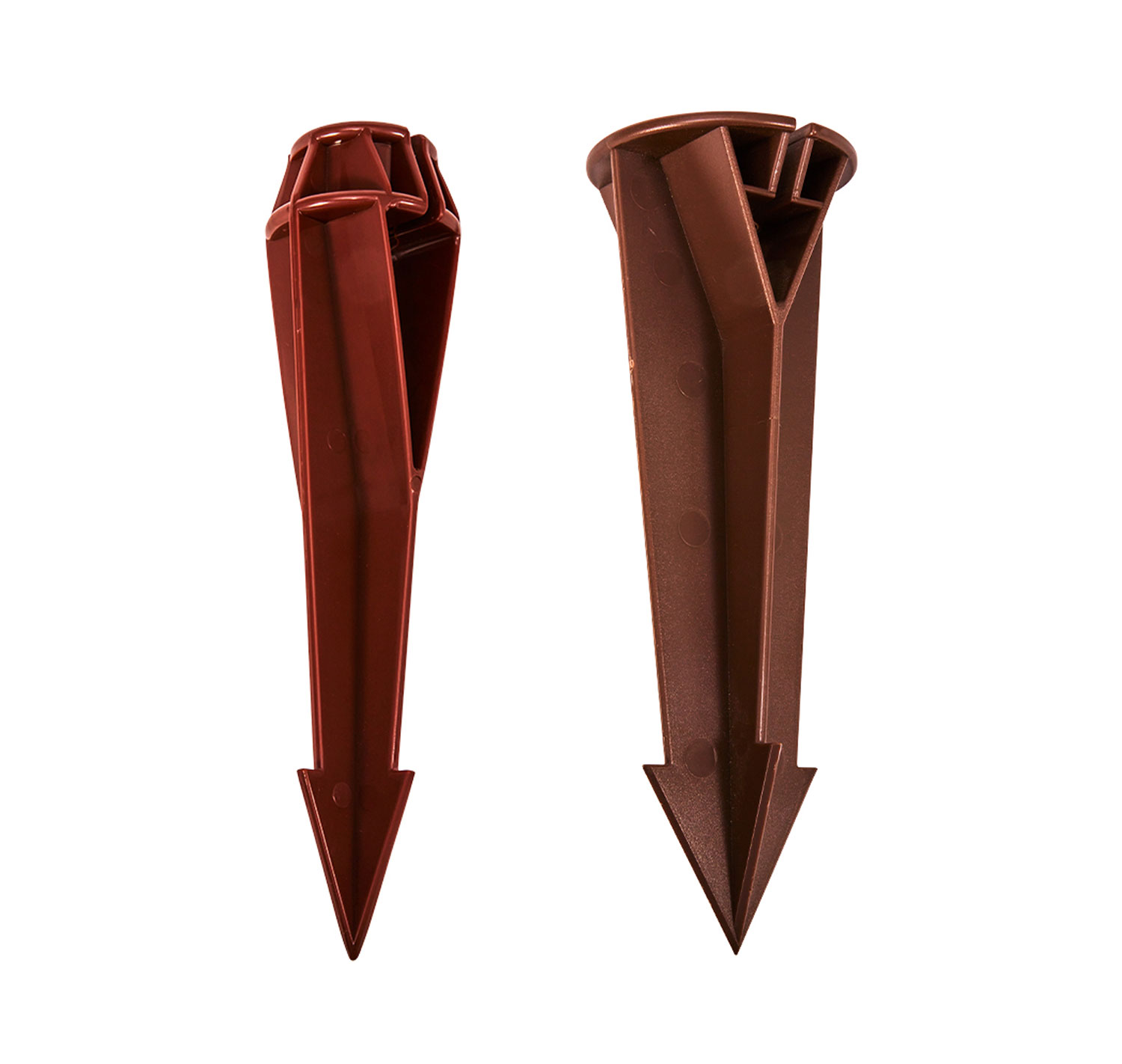 Standard with most ground-mounted fixtures. 8.5" length
STAKE-P1 Standard plastic stake
STAKE-P2 Jumbo plastic stake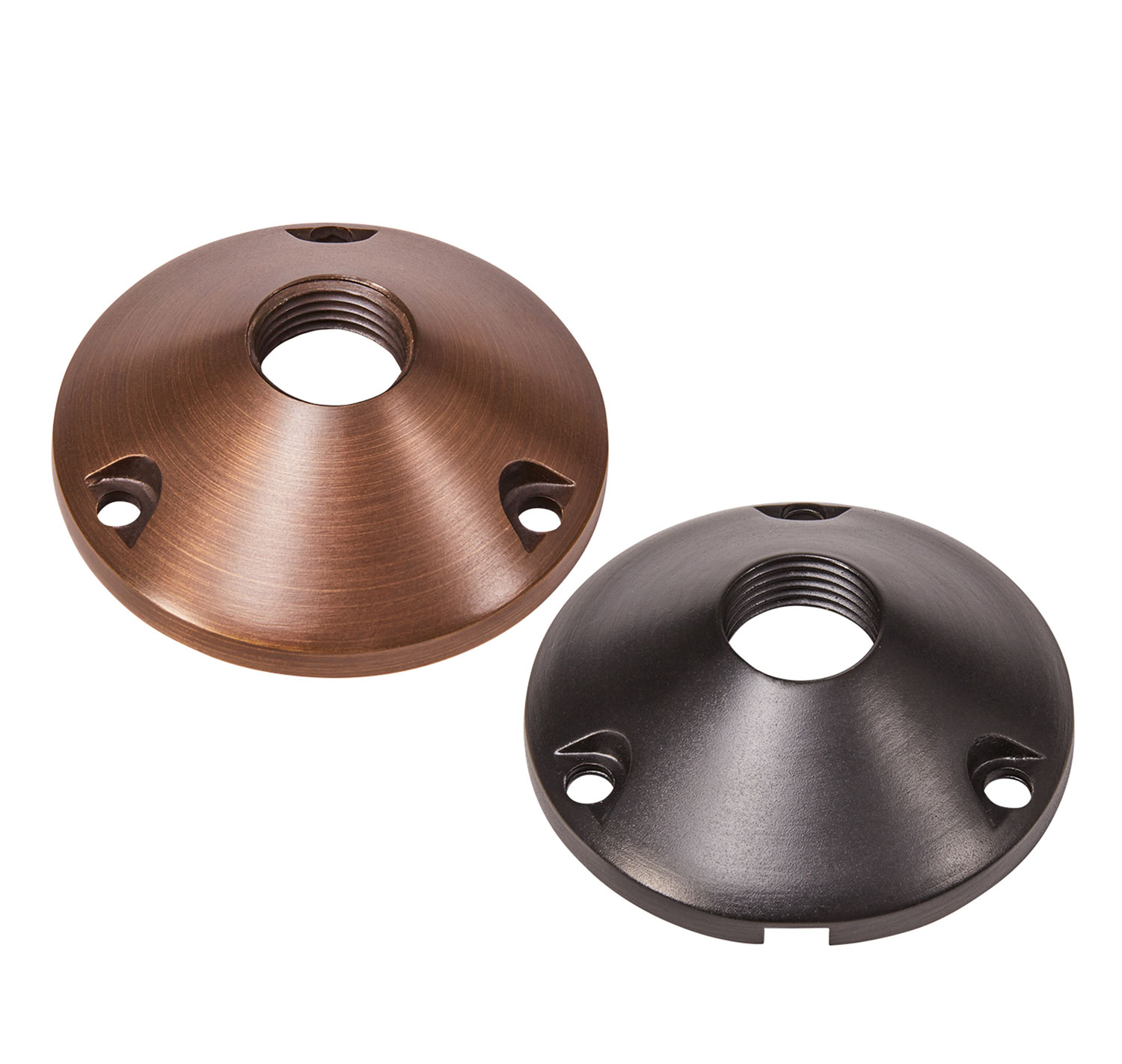 ROUND SURFACE / CANOPY MOUNTING BASE
Attach any standard ½" threaded fixture to a flat surface (deck, wall, wide rail, etc.). Includes opening for wire exit. Includes 3 wood screws. Can also be anchored with other fasteners at your option. Brass. ½" overall height.
RMB 3" round mounting base, aged brass
RMB-BLK 3" round mounting base, black overcoat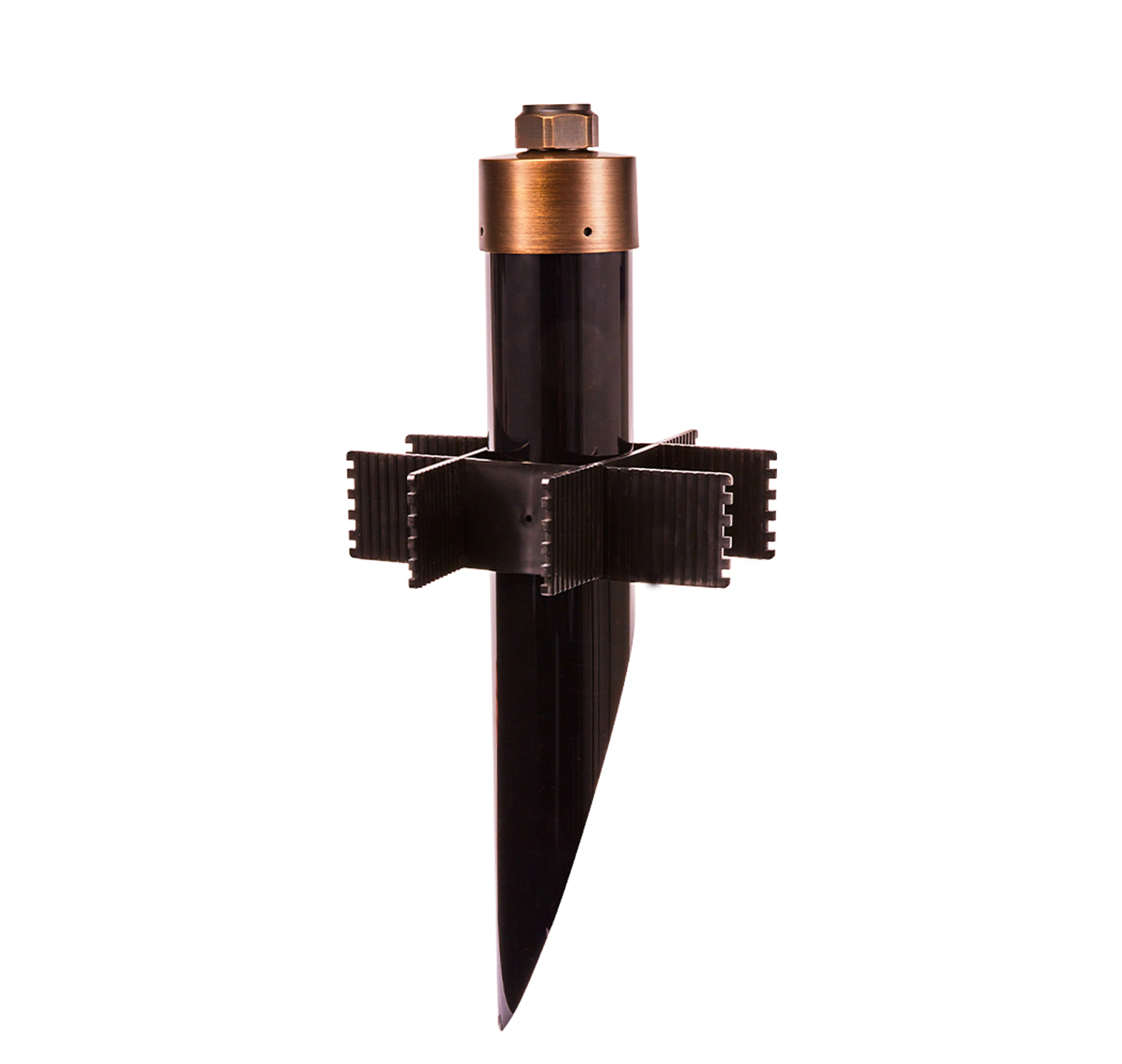 Provides deep anchoring for fixtures in high traffic areas. Helps maintain fixture position and aiming when bumped by pedestrians and maintenance equipment. Required for fixtures with 60" stem. 18.5" depth x 3" diameter. Brass locking nut and cap. PVC body. Plastic stabilizing fins.
Model: PERMAPOST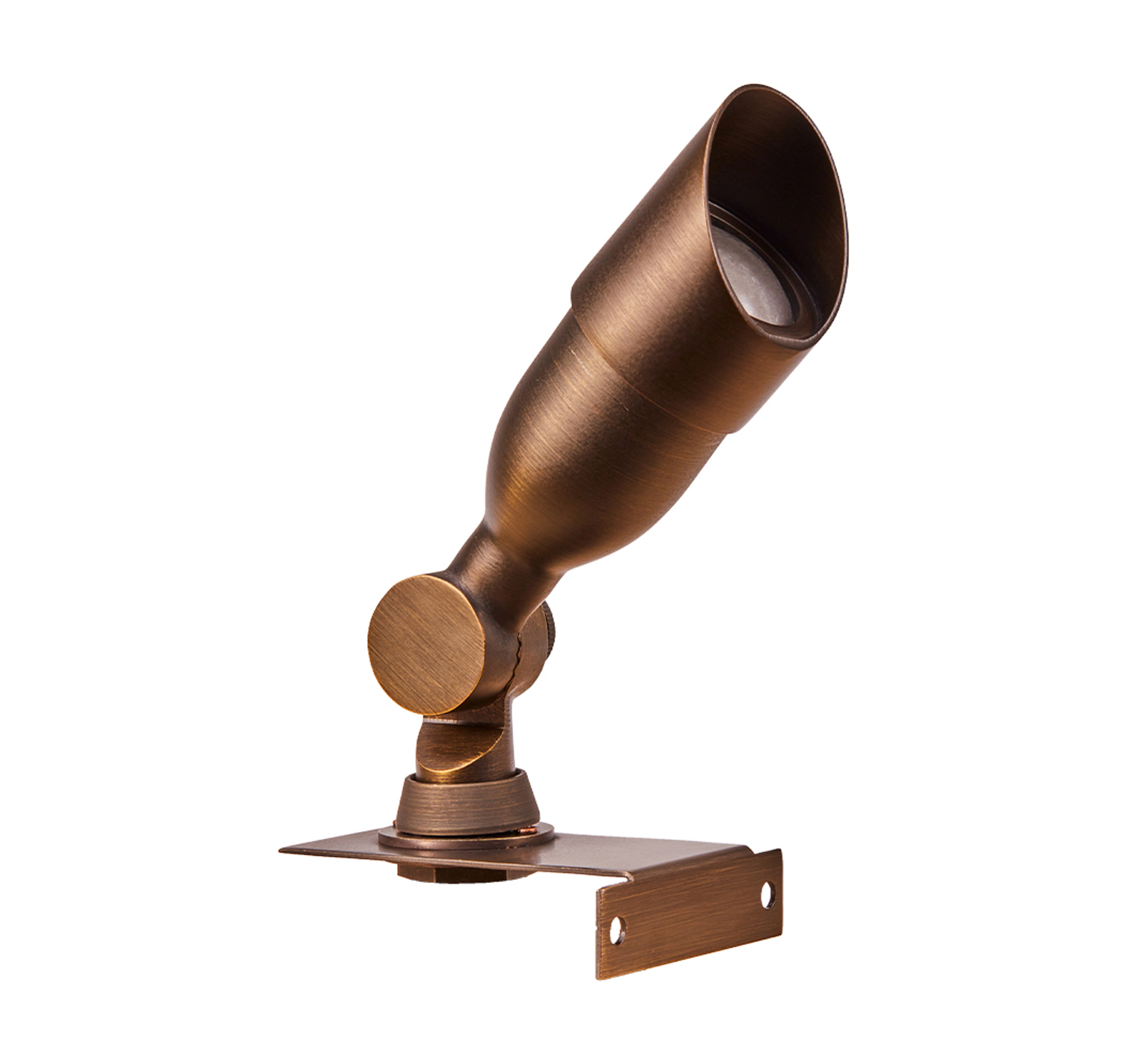 Using the guttermount to attach dormer or façade lighting to the upper story of a building eliminates the need to disturb the roofing surface. It traverses the width of a standard metal gutter and securely supports the fixture. (Fixture pictured sold separately) 3.3" length
Model: GUTTERMOUNT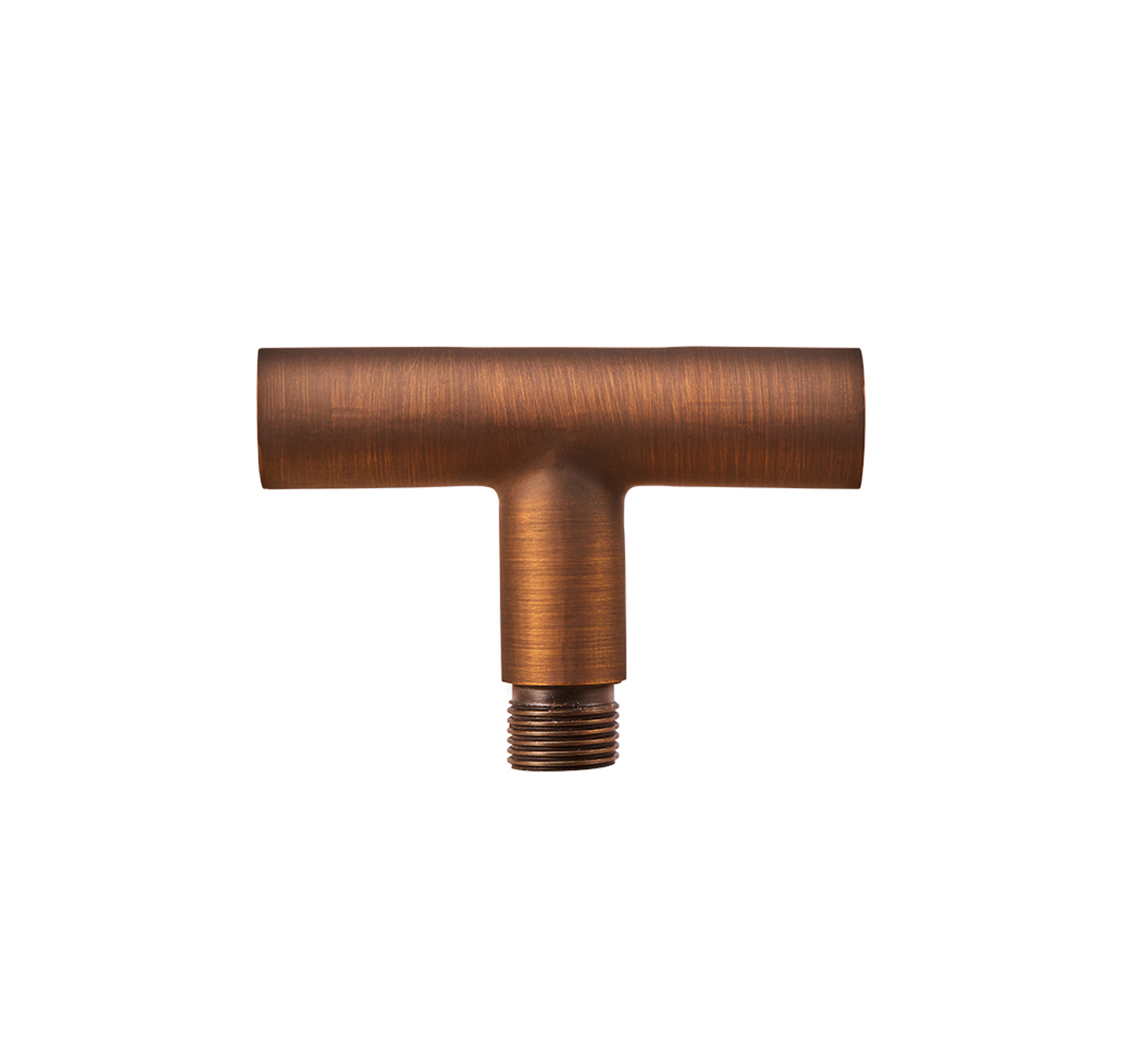 Use with riser of your choice to create dual-head accent fixtures for special applications that require precise aiming and light control. Recommended with
BL50
.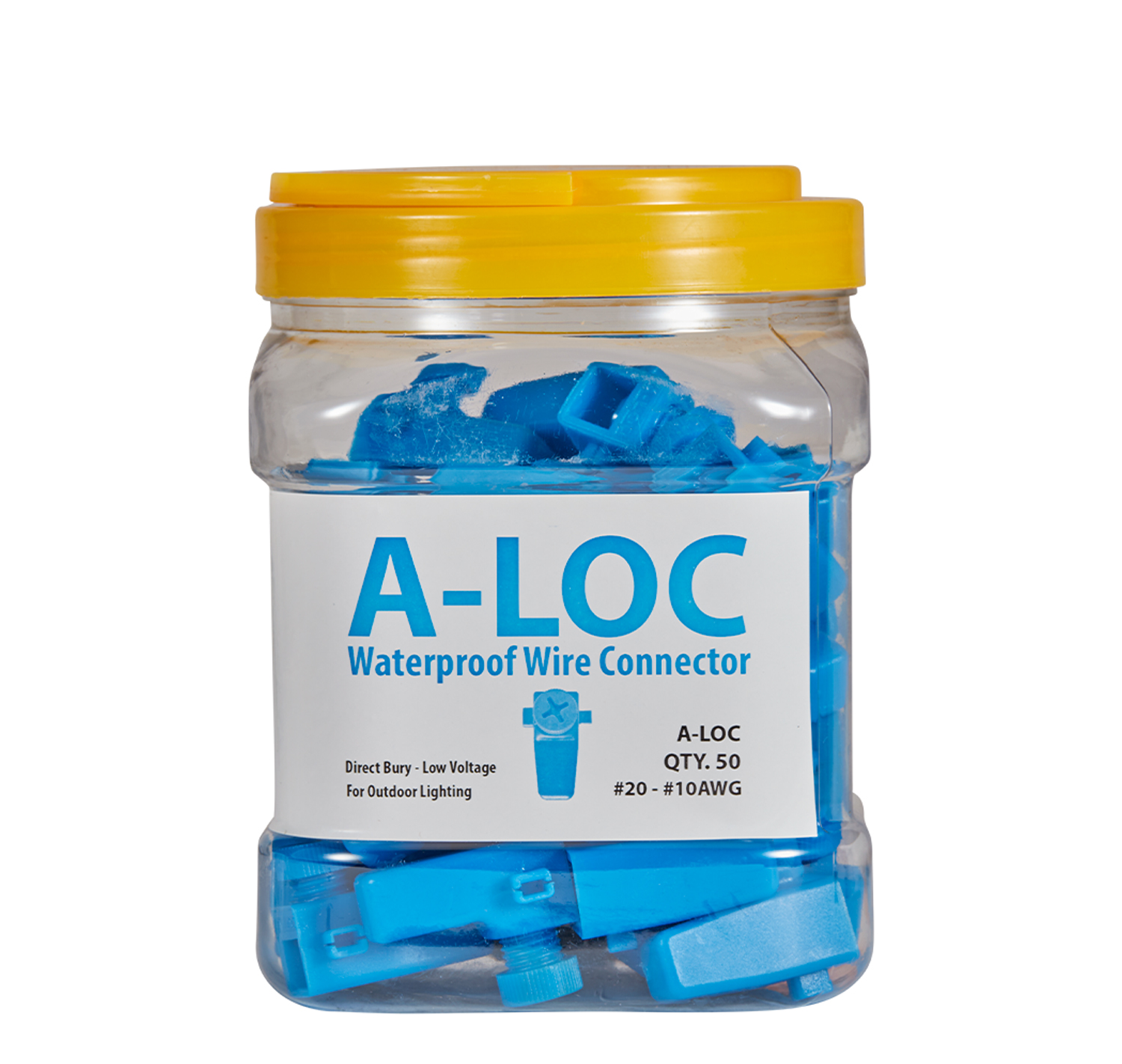 A-LOC LOCKING LANDSCAPE LIGHTING WATERPROOF SPLICES
Secure: Locking "bolt" holds splice securely in place, no pull-out. Tightens down onto wire jacket, not the copper wire ends.

Easy installation: strip wires, twist together, crimp, insert into splice, tighten "bolt".

Clean, organized installation: sides of splices interlock/nest for a neat installation.

Weatherproof: Suitable for direct-burial, outdoor applications. Do not use underwater.
Model: A-LOC-50 Container of 50 splices.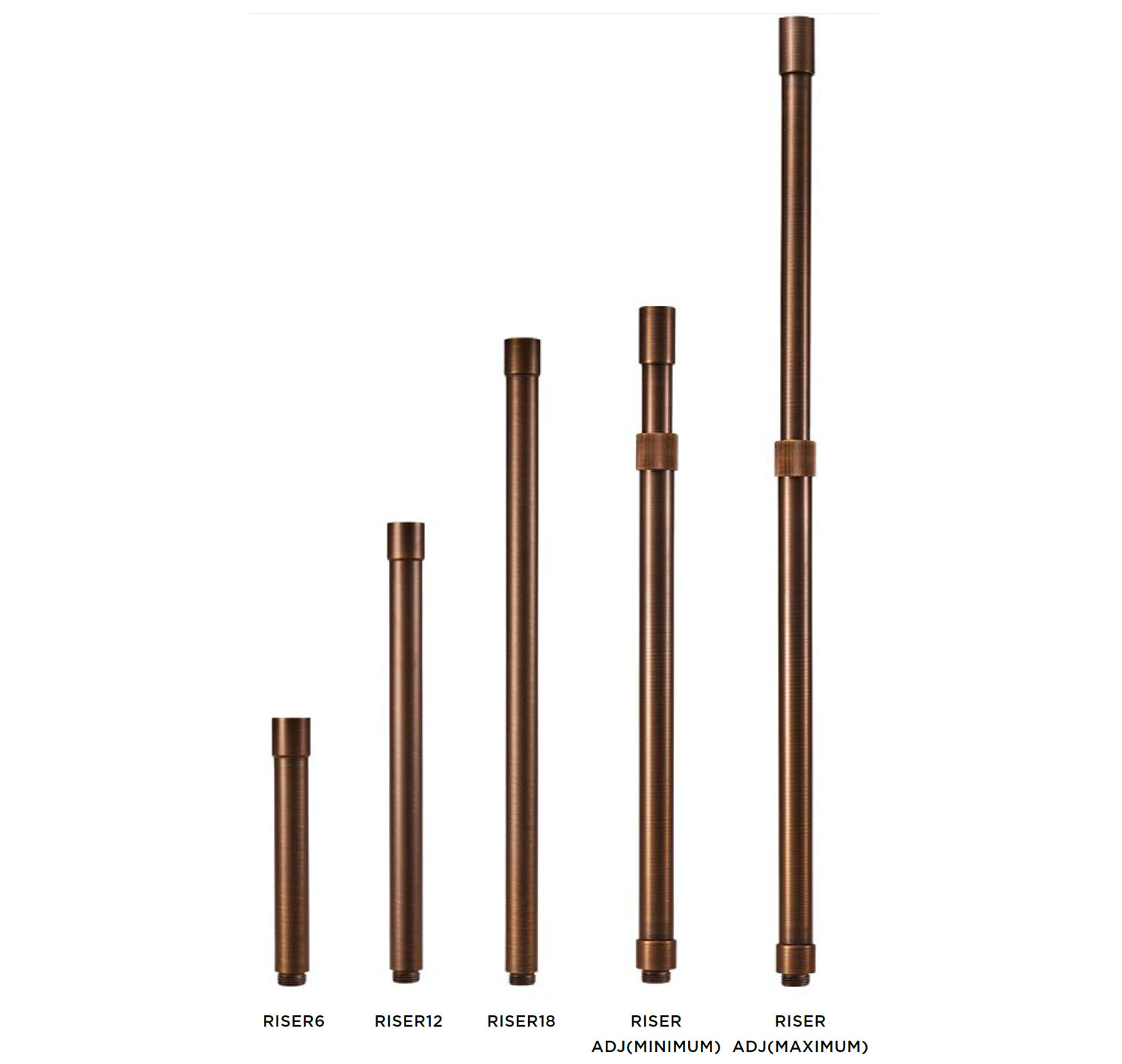 Provides additional height to raise fixture out of plantings, to respond to changes in terrain or to aid in aiming for wall washing or signage illumination. Can also tune fixture height on existing installations to accommodate plant growth. Male end attaches to mounting, female end to fixture.
RISER6 6" fixed riser, aged brass
RISER12 12" fixed riser, aged brass
RISER18 18" fixed riser, aged brass
RISERADJ-BRASS Adjustable riser 16" minimum, 28.75" maximum